Tasks such as tree planting path repair Invasive species control pond clearance meadow management. Fencing taking place throughout Perthshire on a regular basis.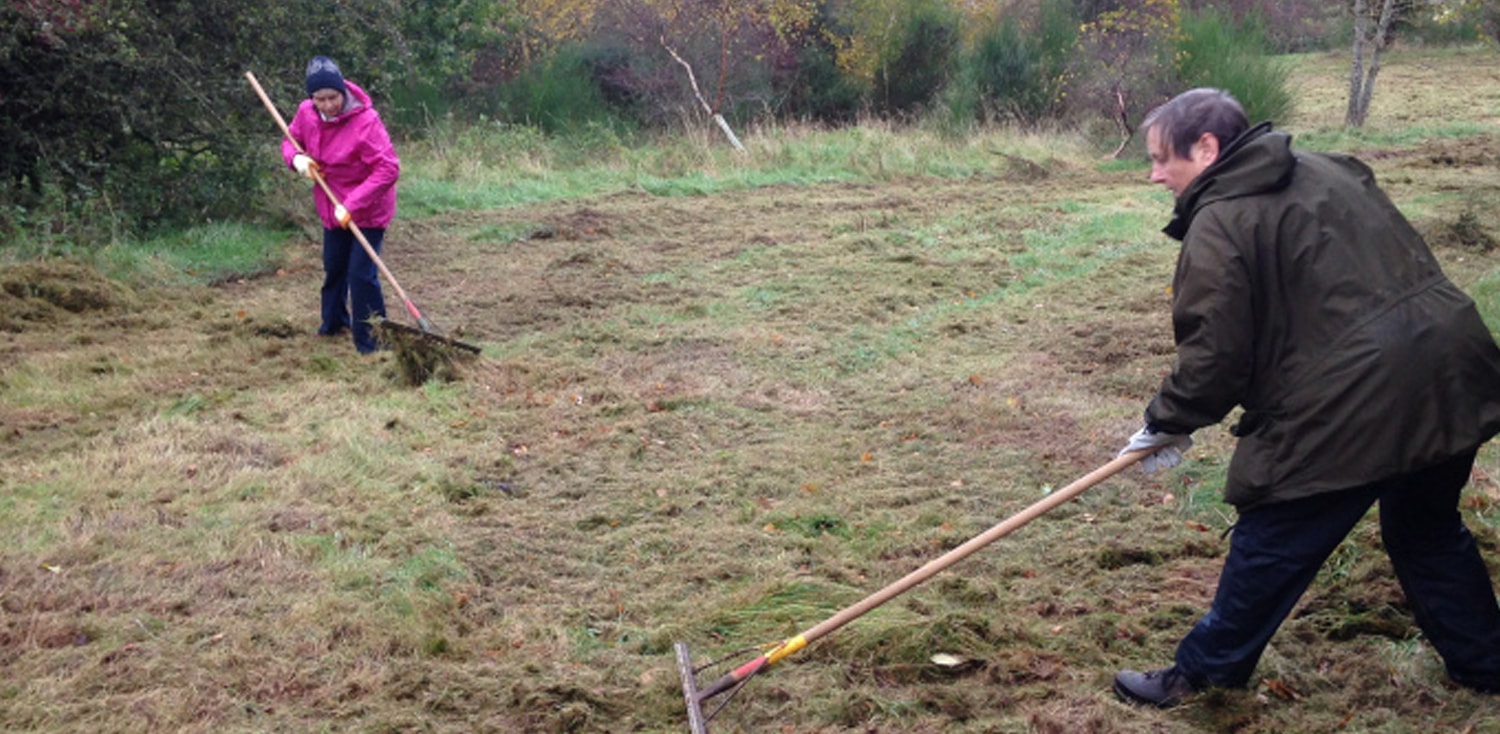 The Perth and Kinross Conservation Volunteers (PKCV) work with the Greenspace Ranger Service carrying out a wide range of practical conservation tasks.
Volunteers must be over 16 years old or be accompanied by a responsible adult. Tasks are organised to suit volunteers and are mostly at weekends although some are during the week. 
The main aim is to improve the countryside and public access to it. This may be through direct conservation works, such as tree planting, fencing, path repair, invasive species control, pond clearance, meadow management.
Volunteers can benefit by learning new skills, improving their own understanding of the management of the countryside and keeping fit!  Most importantly PKCV offers a chance to meet like minded people, share experiences and have fun.
Through the work of the PKCV we hope that others become inspired to help look after the environment too.
---
This page was last updated on 29 Mar 2022
Adobe Acrobat Reader is the free, trusted leader for reliably viewing, annotating and signing PDFs.
Download Adobe Acrobat Reader