Citizen science project surveying the spawning pattens of amphibians in garden and school ponds.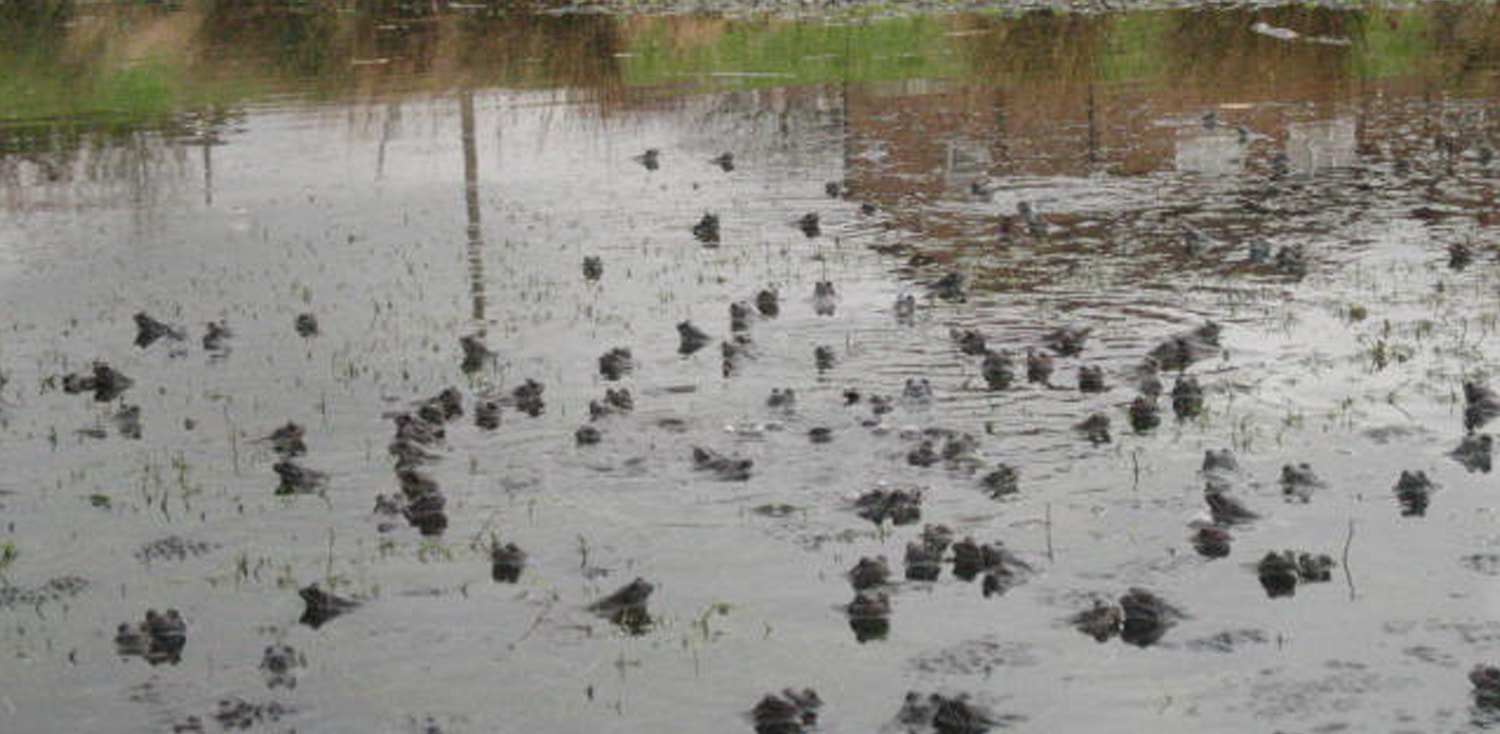 Hundreds of common frogs gather in a pond in Lancashire to breed - © Freshwater Habitats Trust
Project topic: Habitats and species
The big spawn count aims to find out more about the number of common frogs and toads breeding in garden ponds. Female frogs can produce several thousand eggs bound together in a clump of spawn. Since each female frog usually produces one clump of spawn, it is possible to estimate the numbers of breeding females from the number of spawn clump.
You can take part in our big spawn count by going to your pond and counting the number of spawn clumps present. The timing of spawning depends on temperature, so, although as a rule of thumb spawning starts in the South West England and West Wales in early January, and moves eastwards and northwards, in a warmer year it may be earlier.
Results should be entered online a the Freshwater Habitats Trust website.
---
This page was last updated on 03 Oct 2016
Adobe Acrobat Reader is the free, trusted leader for reliably viewing, annotating and signing PDFs.
Download Adobe Acrobat Reader