Do you spend time above 750m in Scotland's mountains? If you do, you could help us to monitor the specialist bird species which live in these habitats.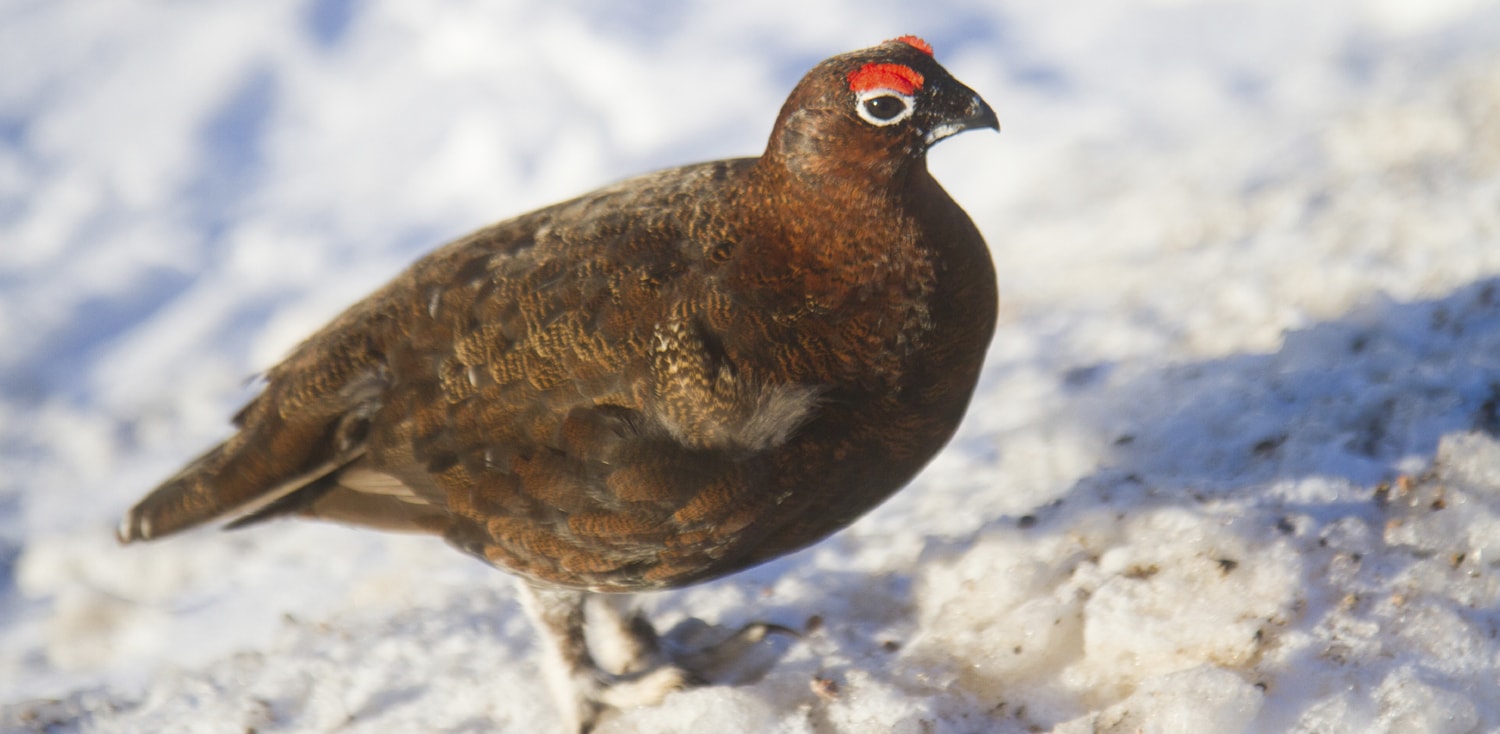 Image of a Black Grouse
Project topic: Habitats and species
It is very important that we monitor how bird numbers change over time. Are some species declining, for example? Monitoring change in high mountain habitats is particularly important because both climate and land use are changing, which may affect the birds that live here. Taking part in Mountain Transect Surveys is a great way to add another dimension to your hillwalking while helping with conservation science. The survey is designed with an enjoyable walk in mind. Where you go and the route that you take is up to you. You can enjoy your walk as normal whilst contributing to the monitoring of upland wildlife.
If you are worried about your bird identification skills you needn't be. Even if you can only identify a handful of upland species, your sightings are still useful. Plus a free ID guide is available which makes things easy. Only a few species occur in mountain habitats, so there aren't too many to learn. So what is involved? A mountain walk, basically. We are interested in the birds that you see while you are above 750m altitude, in Scotland. The survey is flexible, allowing you to record just a few species or all of the birds that you see.
We ask that you divide your walk up into sections corresponding with each 1km square of the Ordnance Survey grid, and the Mountain Transect Recording Form makes this simple. The core period for recording is May to July.
For more information or to take part, visit the British Trust for Ornithology website.
---
This page was last updated on 03 Oct 2016
Adobe Acrobat Reader is the free, trusted leader for reliably viewing, annotating and signing PDFs.
Download Adobe Acrobat Reader