The shore thing is a citizen science project which enables volunteer groups and higher students to monitor their local rocky shore for climate change indicators and non-native species.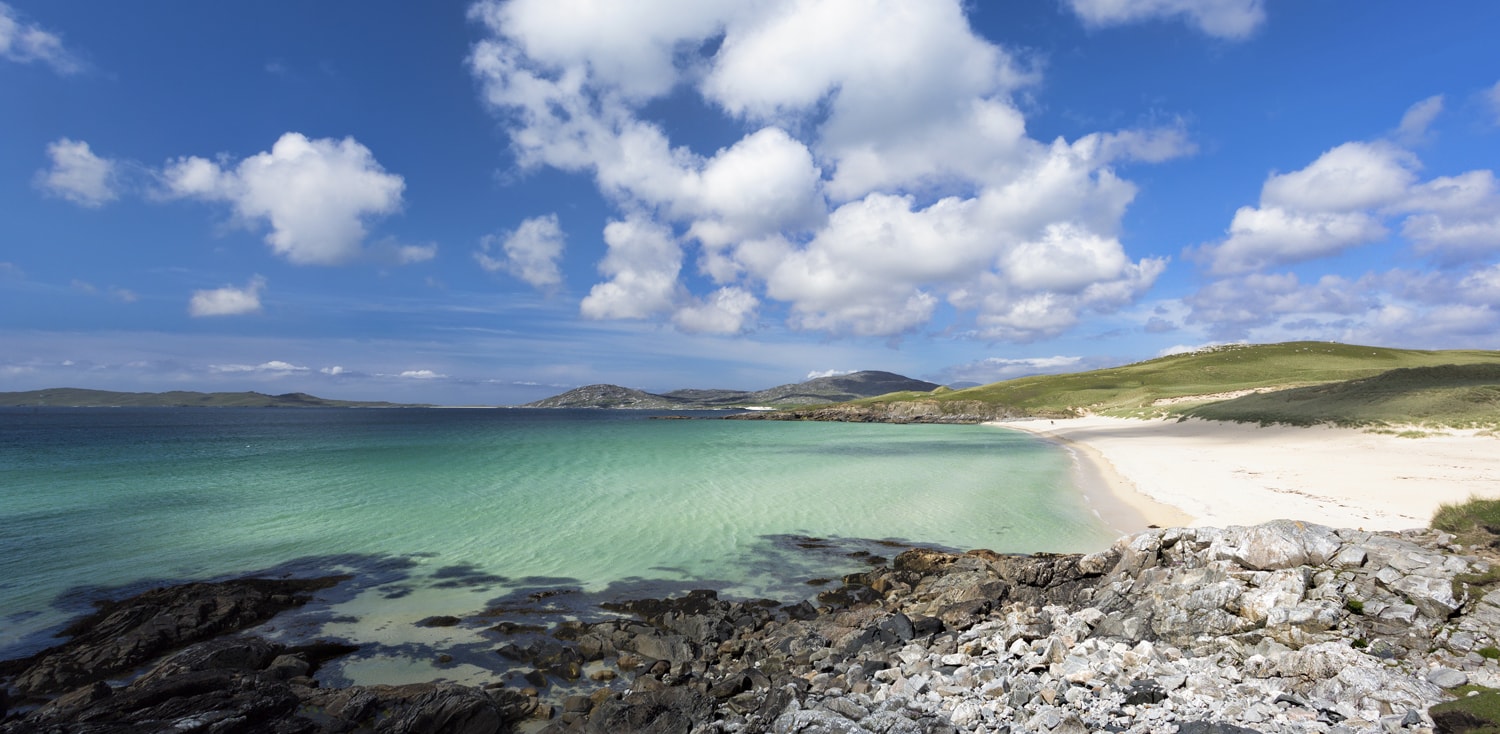 Luskentyre Beach, Isle of Harris
Project topic: Habitats and species
The shore thing is now in its 10th year with over 4,000 participants conducting surveys across the British Isles.
The project has a number of survey sites in Scotland but we need more.
The project aims 'to generate records of marine wildlife, by facilitating intertidal biological surveys around the British Isles, and to make the results available to all on the Internet. It also aims to raise awareness of marine conservation'. It follows the UK's Marine Biodiversity and Climate Change Programme (MarClim) run by the MBA which provided strong evidence that climate change has resulted in changes in the abundance, population and ranges of intertidal indicator species.  
The shore thing website provides step-by-step guides and training materials. For all enquiries please contact the MBA Education Team via education@mba.ac.uk. By taking part in this project, volunteers and students are involved in 'real' science and the data is made available to all via the National Biodiversity Network.
The shore thing has built up a valuable dataset to help monitor change in the marine environment. By participating in the shore thing, you will be making a significant contribution to our knowledge of marine biodiversity and the impacts of climate change.
---
This page was last updated on 03 Oct 2016
Adobe Acrobat Reader is the free, trusted leader for reliably viewing, annotating and signing PDFs.
Download Adobe Acrobat Reader