More than half of Scotland is 'upland'. These habitats are important for both people and wildlife yet we know relatively little about how bird populations are changing. You can help!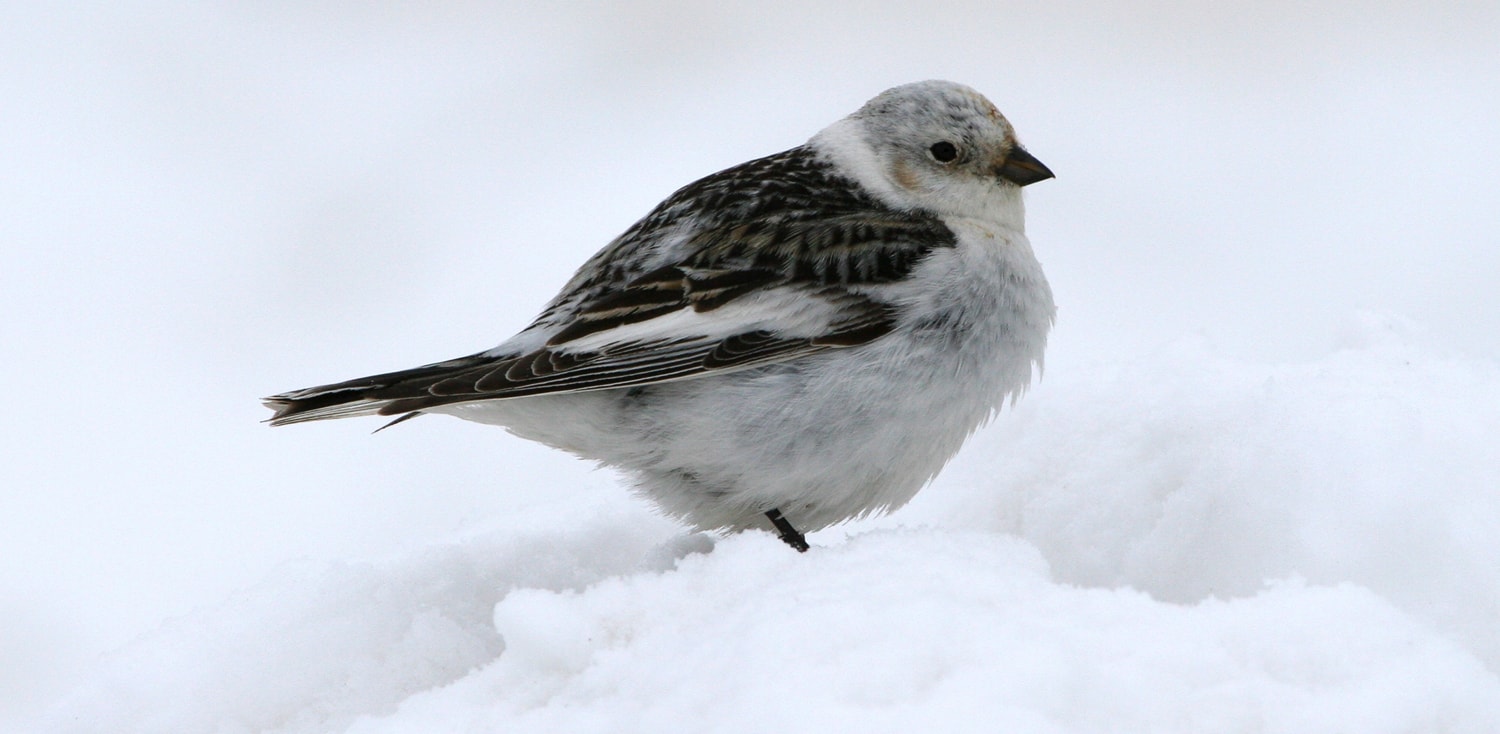 Snow Bunting - © Public Domain, Wikimedia
Project topic: Habitats and species
More than half of Scotland is upland. The beautiful mountains and glens are special places for both people and wildlife. Land use and climate are changing. How are Scotland's wild lands responding and what are the impacts on our cherished wildlife? The truth is we don't know - not enough people are looking.
The 'what's up?' project aims to address this problem by working with a range of audiences to increase biological recording in upland habitats. We need your help to make this project a success. If you visit, work or play in the uplands, you can help! Just pick the option that suits your skills and the time that you can spare:
Submit bird sightings from uplands habitats You can submit sightings of interesting species or complete lists of everything that you see. Even if you only enter one record this will still be useful. Records can initially be submitted by email (include the species, number seen, date and grid ref). Ideally we would like you to use of the BirdTrack system, online or via phone app.
Walk transects along mountain ridges and plateaus Do you enjoy spending time in Scotland's mountains? If so, you could help us to monitor snow buntings, ptarmigan and other birds of the high tops. Add another dimension to your walk with this easy structured survey. You can choose where to go and you only need to visit each area once, so this should fit in brilliantly with your summer hillwalking plans.
Monitor your own upland Breeding Bird Survey square Taking on a BBS square is very rewarding and it's easier than you might think. A crisp early morning out in the hills, surrounded by singing birds and other wildlife is a memorable experience. Only two visits are required, in May and June.
For more information visit the British Trust for Ornithology website.
---
This page was last updated on 03 Oct 2016
Adobe Acrobat Reader is the free, trusted leader for reliably viewing, annotating and signing PDFs.
Download Adobe Acrobat Reader