How healthy is your local pond or lake? Record the animals you find there and contribute to valuable national research. By taking part in the survey, you'll help scientists learn more about how polluted our lakes and ponds are – something we know surprisingly little about.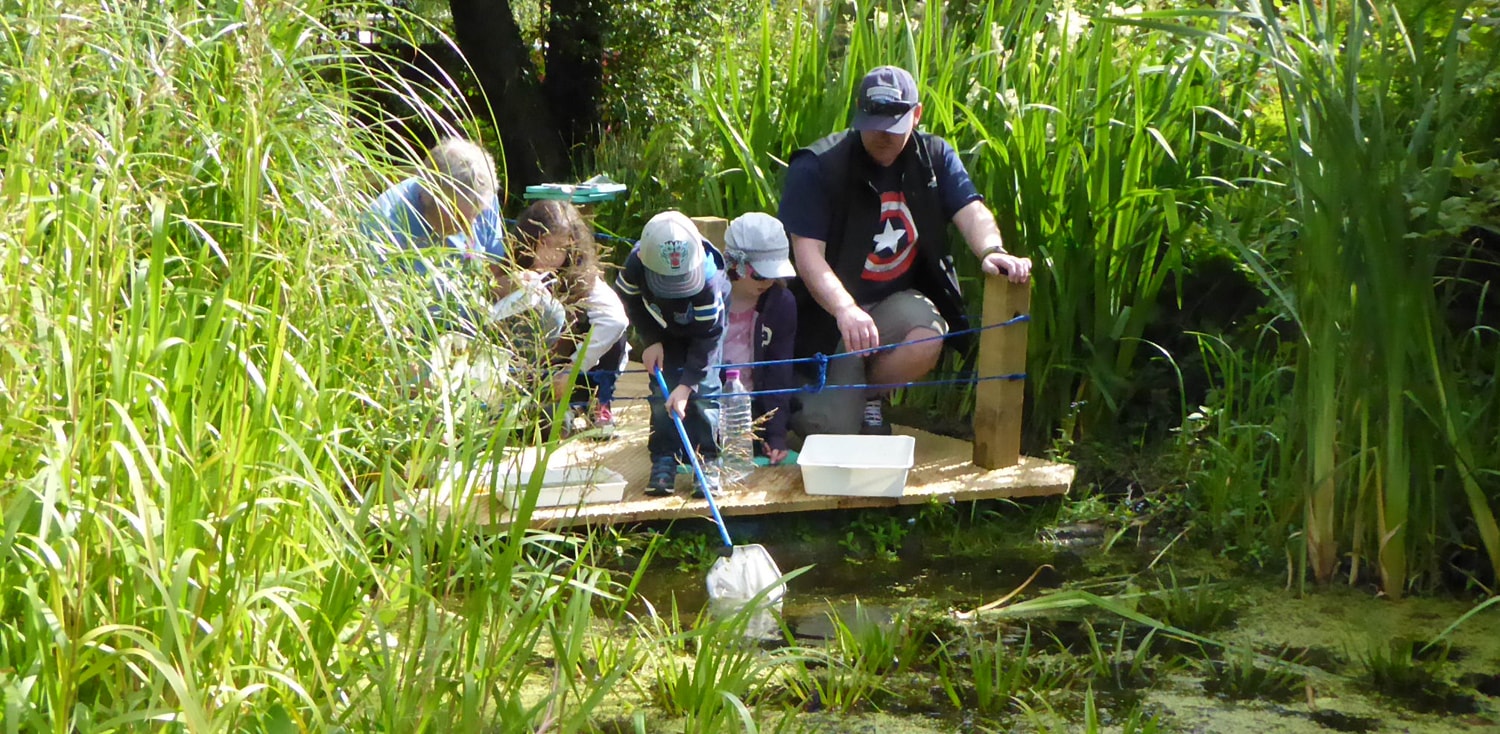 Pond dipping in Aberdeen - © OPAL Explore Nature
Project topic: Habitats and species
Good water quality is essential for the many animals and plants that live in and around our lakes, ponds and rivers.

Unfortunately, water is easily affected by pollution from agriculture and industry, waste we throw away, and even pollutants in the air.
Animals living in the water can tell us a great deal about how polluted the water may be. Some species struggle to survive in polluted waters, while others are more tolerant.
By telling us what you find in your local pond you'll discover more about the water's health and contribute to valuable scientific research.
The best time to do this survey is from May to November.
---
This page was last updated on 03 Oct 2016
Adobe Acrobat Reader is the free, trusted leader for reliably viewing, annotating and signing PDFs.
Download Adobe Acrobat Reader