Are you interested in helping to secure the future of Scotland's lowland peatlands? The bog squad is a group of volunteers that undertake restoration work aimed at re-wetting peatlands, so that the natural flora & fauna can thrive and peat formation can take place again in the future.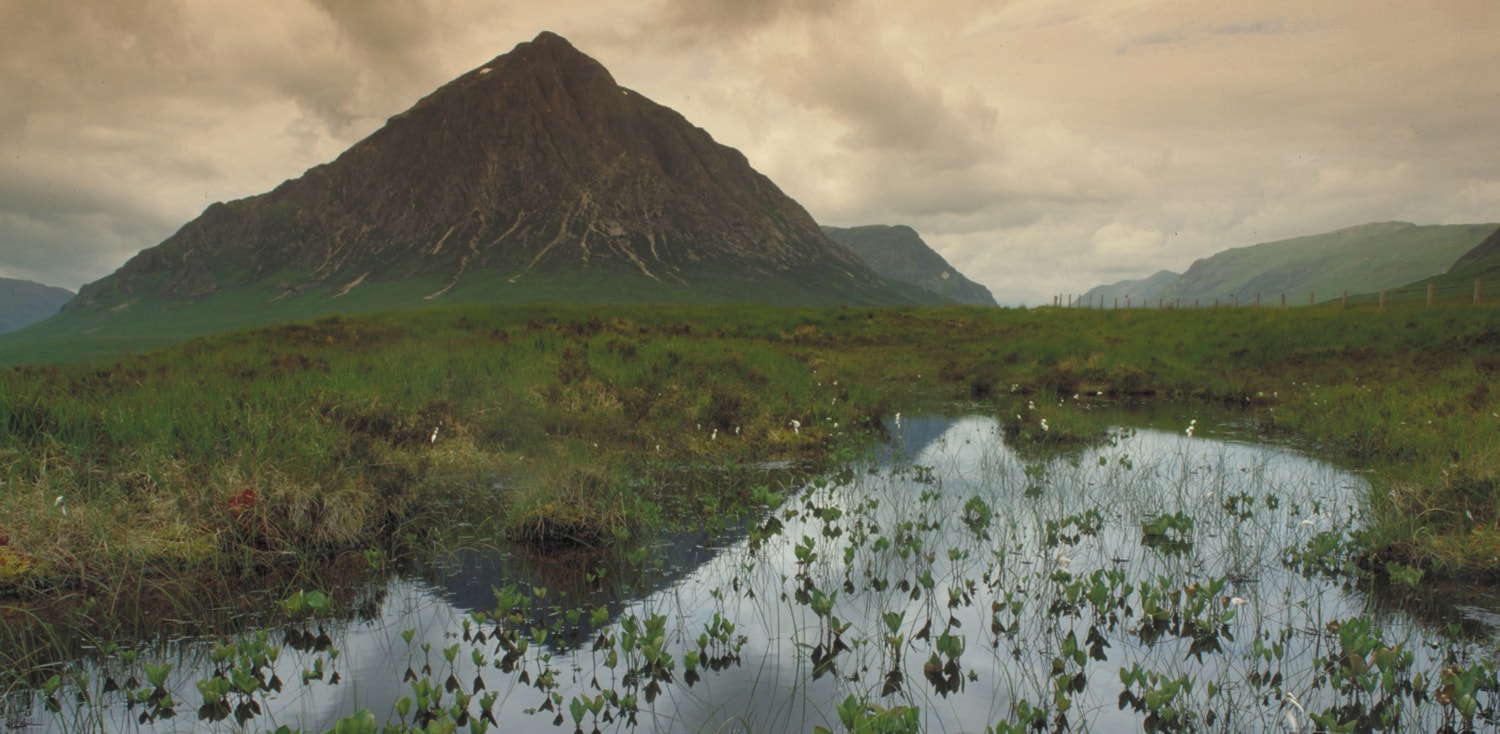 Glencoe - © Dennis Hardley
Our precious peatlands have been planted with alien conifers, damaged by drainage, used as dumps and stripped for garden use. But they are increasingly valued for their biodiversity, and the 'ecosystem services' they provide, such as flood prevention and carbon storage.
Most or our lowland raised mires are in the Central Belt, Aberdeenshire and in Dumfries and Galloway. Many are small and isolated in landscapes of intensive agriculture.
We dam ditches, remove scrub and pull pine seedlings. We also carry out some monitoring of butterflies & moths.
As well as the bog specialist butterfly, Large Heath, many butterflies and moths that are rare in the lowlands, such as Small Pearl-bordered Fritillary, Green Hairstreak, Argent & Sable, Lunar Hornet and Wood Tiger can be found on the edges of raised mires associated with the heather and woodlands.
If you would like to join in please contact David Hill, Bog Squad Project Officer at dhill@butterfly-conservation.org or our Stirling Office on 01786 459813.
---
This page was last updated on 29 Mar 2022
Adobe Acrobat Reader is the free, trusted leader for reliably viewing, annotating and signing PDFs.
Download Adobe Acrobat Reader