What is it?
Scotland's soils contains a lot of organic matter in the form of living and dead material from plants and animals. This forms the soil organic carbon which, when properly managed, helps improve soil fertility and water retention, maintaining soil structure and biodiversity. Over the years, the accumulation of organic carbon in our soils has created a significant stock of terrestrial carbon, which is also essential in moderating climate change.
Systematic soil field surveys carried out between 1947 and 1986 by the Soil Survey of Scotland (now The James Hutton Institute) have provided information on the distribution of soils across Scotland and their properties, including soil organic carbon contents. In 1982, The Soil Survey of Scotland published a series of maps at 1:250 000 scale that covered the whole of Scotland now known as the National Soil Map of Scotland.
Explore the data
2017 Carbon stocks map - The James Hutton Institute
How do I interpret the data?
Combining information from the National Soil Map of Scotland and soil data on the amount of soil carbon associated with different soil types, the total amount (stock) of carbon stored in the top 1 metre of Scottish soils has been estimated at around 3000 Mt, with over 70% of this carbon held within upland and moorland bog and peaty soils.
Soil carbon stocks has also been used to show the relative distribution of soil carbon stock for six broad vegetation types (Bog, Arable, Moorland, Woodland, Rough grassland and improved grassland) across the catchments areas of Scotland.
Who is responsible for this indicator?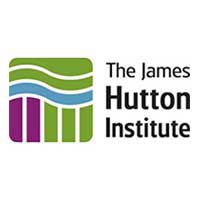 This indicator is prepared by The James Hutton Institute
---
Adobe Acrobat Reader is the free, trusted leader for reliably viewing, annotating and signing PDFs.
Download Adobe Acrobat Reader