The Habitat Map of Scotland is very pleased to be able to make publicly available a substantial amount of new habitat data for woodlands and freshwater.
Philippa Vigano - SNH
October 01, 2018
All of the Native Woodland Survey Scotland (NWSS) information, collected by the Forestry Commission Scotland is now available in the Habitat map of Scotland on Scotland's environment map. This data includes our internationally recognised woodlands types such as Caledonian Forest H91C0 EUNIS G3.41€.
Ellen Wilson from the RSPB explained why Caledonian Forest is such a special habitat in her blog for the Habitat Map of Scotland.
The map includes any woodland of at least 0.5 hectares (ha). The area of native woodland in the NWSS is 311,153 ha, which is 22.5% of the total forested area (as at March 2011) or 4% of the land area of Scotland.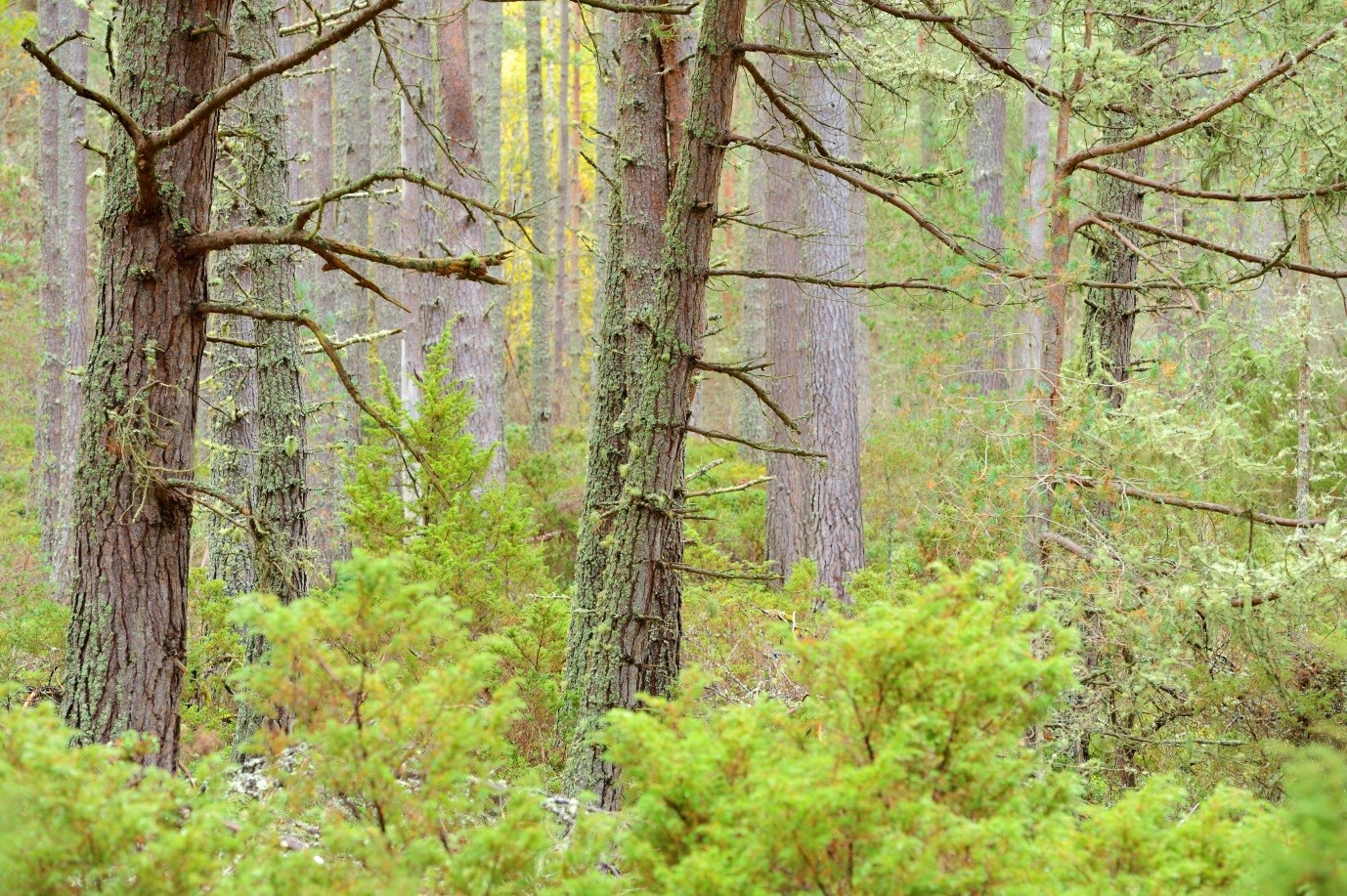 Scots pine and juniper scrub, Abernethy National Nature Reserve, Cairngorms National Park. ©Lorne Gill/SNH
The data is classified using EUNIS and is available in the map in the layer HabMoS – Native Woodland Survey for Scotland. You can view it on the map with other HabMoS data and look at habitat distribution across a large area or learn more about the habitats nearby.
View the HabMoS Native Woodland Survey Scotland map layer.
The HabMoS – Freshwater layer contains basic information on over 90000 (96033) loch and river polygons - over 1000 (1209) lochs have been further classified using information from the Standing Waters Database.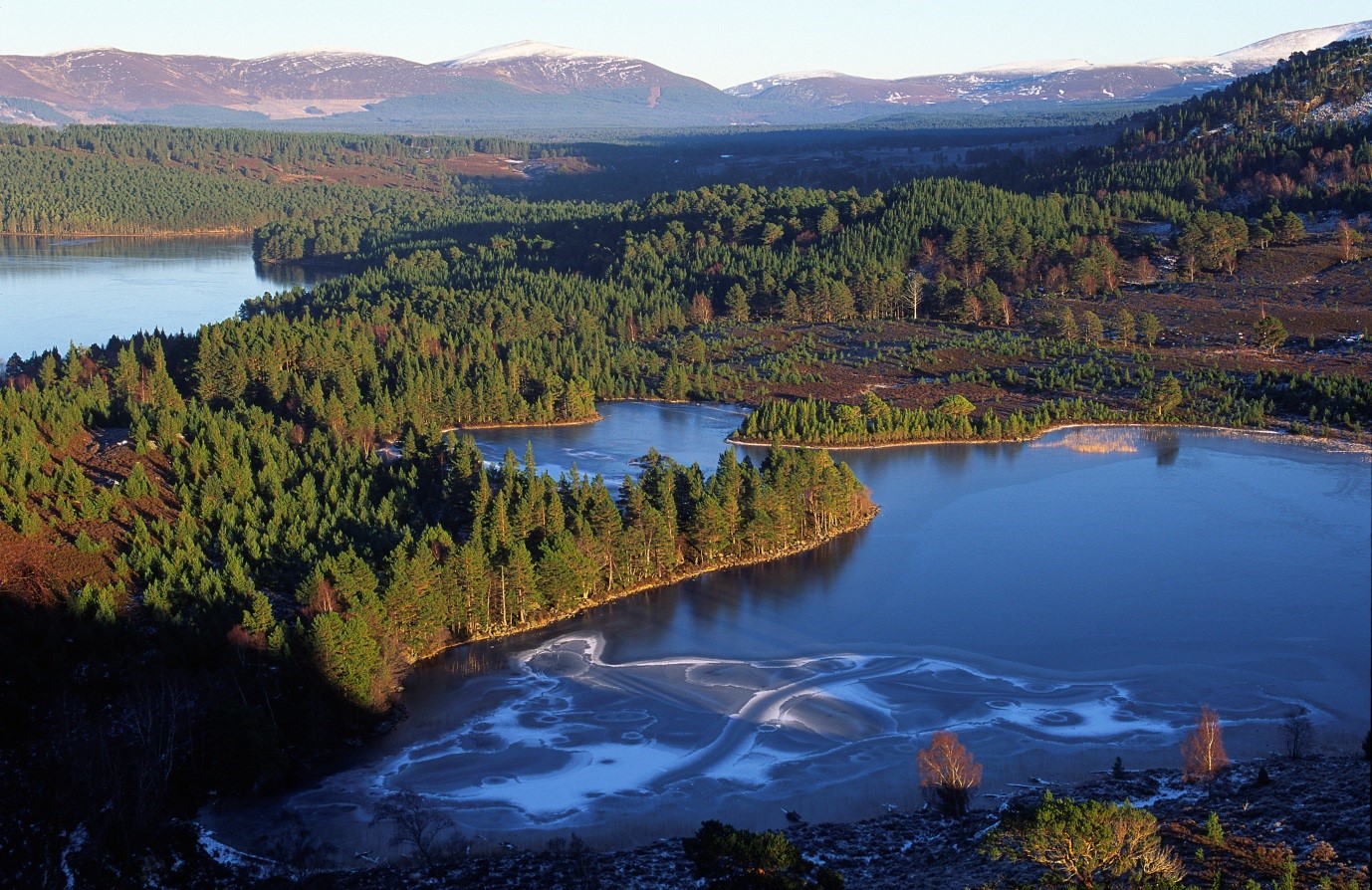 Loch an Eilean and the Glenmore forest, Cairngorms. ©Lorne Gill
There are many different types of lochs and rivers in Scotland, they are important elements in the landscape and also provide important ecological services, such as flood prevention and water storage. This data is available in Scotland's environment map and can be viewed with all the other data in the Habitat Map of Scotland.
View the HabMoS Freshwater map layer.
---
Adobe Acrobat Reader is the free, trusted leader for reliably viewing, annotating and signing PDFs.
Download Adobe Acrobat Reader