Scotland's peatland provides us with some spectacular scenery. They are places where soils meet with water to create unique habitats that have been enduring for millennia. These bogs also play an essential role in our lives. But having been exposed to too many pressures they are now in need of more attention if we want to secure their long term future.
Dr Patricia Bruneau, NatureScot
November 10, 2017
Peat soil is an amazing fellow. It is a complex arrangement of living plant (mostly sphagnum moss) and organisms growing in waterlogged condition over the slow accumulation of their decaying residues, creating a unique black material mostly composed of carbon.
More than 20% of Scotland is covered by peat soil – covering some 2 million hectares, which is almost exactly the same size as Wales! In a global context, Scotland holds 13% of the world's blanket bog, with the Flow Country and the Lewis peatlands probably representing the largest contiguous areas globally. And it's now easier to find out where this is by checking the Scotland soil website.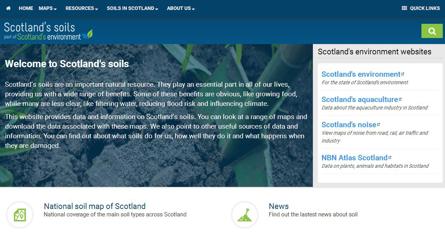 This internationally important habitat is home to a diverse range of plants, insects and birds. Peat-forming mosses provide a habitat for aquatic organisms by maintaining waterlogged conditions. The relationship between those organisms and mosses has led to comparisons between peatland and coral reefs being made to help illustrate the key role of peatland carbon cycling in response to climate warming (Jassey et al. 2015, https://www.nature.com/articles/srep16931).
In Scotland, soils are the main terrestrial store of carbon with peat soils estimated to hold the equivalent of 140 years' worth of Scotland's total annual greenhouse gas emissions. That's a huge amount of carbon. We must do all we can to preserve this precious asset.
By understanding what peatlands do, we can better protect and restore this precious asset now and help plan for our future. This is why the Scottish Government has announced £8 million of funding to restore a further 8,000 hectares of damaged peatlands in 2017–2018. This is in addition to the 10,000 hectares that have already started on the road to recovery since the Peatland Action project began in 2012.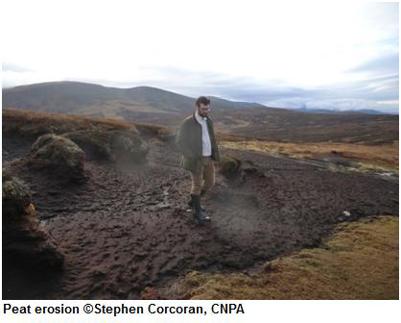 Want to know more?
The Peatland Action Team overseeing the Scottish Government restoration fund is based all around Scotland; from Shetland to Sutherland, Argyll to the Hebrides, and Deeside to the Dumfries. To find out more about their work, please visit the NatureScot website or email peatlandactiondata@nature.scot
---
Adobe Acrobat Reader is the free, trusted leader for reliably viewing, annotating and signing PDFs.
Download Adobe Acrobat Reader