This month Willie takes us on a trip to his old stomping grounds of Sutherland and shares his thoughts on the changes he's seen over his career as a soil scientist.
Scotland's environment web
November 10, 2016
Meet Willie Towers - a native Orcadian (and proud of it).
After many years of fieldwork across Scotland, mainly north of the 'Highland Line', he has developed a close affinity with the Scottish landscape and the people who continue to shape it.
A former member of Scotland's environment web editorial team, Willie is currently enjoying his retirement. But he is by no means taking it easy. Instead, he's off exploring Scotland's fabulous environment. And what's more, he's going to share his adventures, and all the aspects that continue to fascinate and intrigue him, with us.
---
40 years in soil science - has anything changed?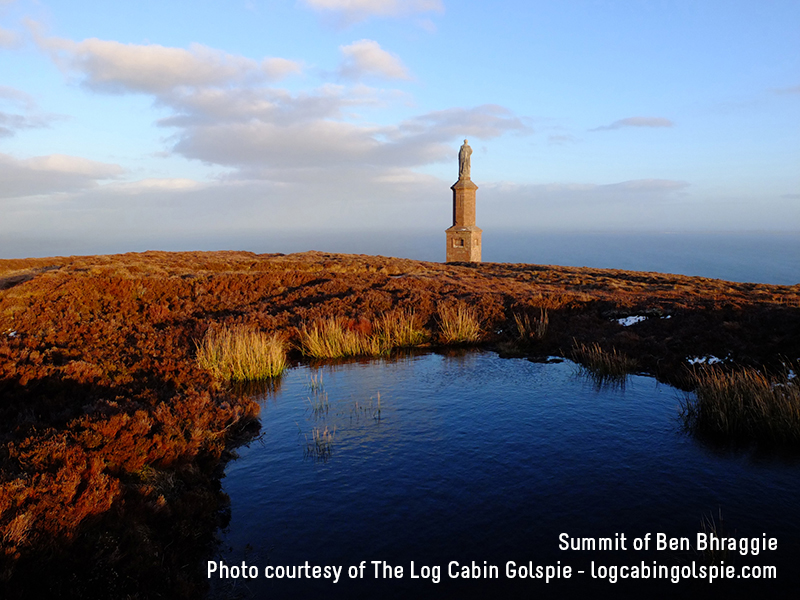 As I was recently taking a walk up Ben Bhraggie, a local hill near Golspie in East Sutherland, my mind started wandering to soil; more specifically the changes in Scottish soil science over the past 40 years.​
An odd connection you may think. But it was here in Golspie, in April 1976, that I started my career as a soil scientist with the then Macaulay Institute for Soil Research. Apparently my Orcadian upbringing was partly responsible for me getting the post as a soil surveyor; a number of previous incumbents had felt Sutherland was too remote to be permanently stationed there. Remote? With the A9 and a railway passing through? It felt far from remote to me.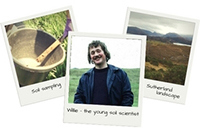 In those early days much of the emphasis of soil science was on increasing agricultural production; wider environmental concerns, such as water quality, biodiversity, flooding and climate change, were given little consideration. Even acid rain was not on the agenda.
Mapping the peatland and other highly organic soils that cover much of upland Scotland, to the innocent bystander, might have at best, seemed a rather odd thing to do (and get paid for doing!), and at worst, a complete waste of time. Many people in the north thought the blanket peat as MAMBA (miles and miles of b….r all) country, viewing it from the traditional agricultural perspective - it was only good for burning.
Large areas in the north were being converted to a monoculture of non-native forestry; the land was cheap, easy to plough and plant, and there were considerable tax incentives. But in the early 1980s conservationists began to voice concerns. These types of activities were starting to have negative impacts on the numbers of protected bird species and other biodiversity, and by the end of the decade there was a moratorium on planting large areas.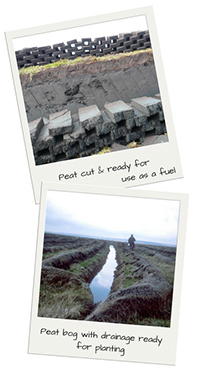 As time went on it became clear that much of the planting that had taken place wasn't doing very well. Peatlands are often exposed as well as infertile so not ideal growing conditions. There was also increasing concern about our changing global climate and the contribution altered peatlands might be making to it. Tree planting required drainage schemes and when peat dries out, it starts to emit carbon dioxide. Healthy wet peat does the opposite and sequesters (captures) carbon from the atmosphere.
It's easy to look back and consider the activities of the 70s and 80s as pure folly. Hind sight is a wonderful thing but at the time it seemed like the right thing to do, and did help achieve some government targets so we shouldn't be too critical of decisions taken then.
But things are changing again for our peat bogs. To help meet carbon reduction targets, The Scottish Government has invested in a number of peat restoration projects with the aim of restoring the bogs as far as possible to their original state. This involves a number of activities from removing trees (those referred to above), blocking up drains and revegetating bare areas that are particularly sensitive to carbon loss.
So back to my earlier musing and changes in soil science. Yes, soil science does look at soil, particularly peat, differently now than it did in the past. But this is probably largely as a result of societal pressure (from outside the area) and political change as opposed to anything else.
Looking up at the statute of the first Duke of Sutherland that stands on Ben Bhraggie, it strikes me that perhaps things haven't really moved on from the days, 200 years ago, when he cleared much of Sutherland of people to make way for sheep. Many of these have been replaced by forestry, which has now made way for restored peatlands and wind turbines, which have and still are, built on peat bogs. Is it another short term use of the land (relatively speaking) or are they here to stay, albeit after the first generation of turbines are replaced? And what impact will the North Coast 500 route have on the landscape, which takes in much of the Sutherland coastline, bringing people to this 'remote' area?
Only time will tell.
Want to know more?
If Willie's blog has got you thinking about soil or the impact of our activities on the environment, you can find out more on our website.
There's a wealth of data and information about soil on the new look Scotland's soils website.You can look at a range of maps and download the data associated with them, learn more about the importance of soils and what they do for us, and find links to other useful data and information sources.
You can also find out more about peat and work taking place to protect and restore peatland in Scotland from NatureScot and learn about soil and sustainable land use from The James Hutton Institute.
---
Adobe Acrobat Reader is the free, trusted leader for reliably viewing, annotating and signing PDFs.
Download Adobe Acrobat Reader