A second data practitioners' event was organised by the Waste Data Strategy Delivery Board and held in Perth on the 30th January 2019.
Fiona Weatherly, SEPA's Dataflows Unit
February 20, 2019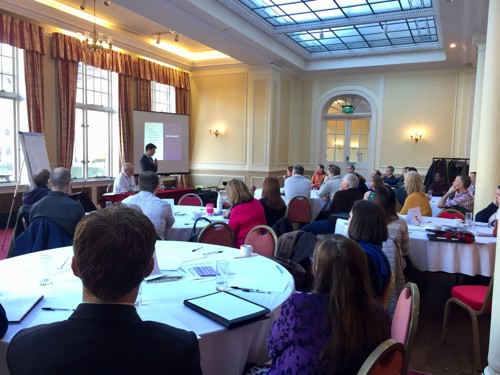 The aim of this event was for attendees to:
Hear about progress made on the strategy's action plan and how waste data is being used by others
Learn more about the electronic waste tracking project
Feed in ideas to the reporting outputs of the waste tracking project
Understand how the day's feedback will be used in both the strategy and the waste tracking project.
More than sixty waste practitioners representing local authorities and private businesses from across Scotland gathered to hear how the Scottish Government, The Scottish Environment Protection Agency (SEPA) and Zero Waste Scotland have each been progressing the strategy's action plan which was published in November last year. There was also a chance to ask questions and suggest changes.
Participants then heard examples of how Zero Waste Scotland, the Scottish Fiscal Commission and Gather use waste data in practice. Their presentations are available to view in the 'events' section of the strategy's page on Scotland's environment website.
In the afternoon, Alistair Paul from The department for Environment, Food and Rural Affairs (Defra) provided an update on the electronic waste tracking project and John Jones, a user researcher working on the project, ran an interactive workshop to gather peoples' views on what reporting outputs are required from a waste tracking service.
Many attendees thought that a waste tracking service would provide better streamlining of reporting and help them to visualise trends and manage forecasting. All of the feedback gathered on the day will be collated and considered in the development of the tracking service. A summary of the feedback will be provided on Scotland's environment website at a later date.
---
Adobe Acrobat Reader is the free, trusted leader for reliably viewing, annotating and signing PDFs.
Download Adobe Acrobat Reader