Citizen science is about getting everyone, from experts to amateur biologists, school children or enthusiastic beginners, involved in science.
Scotland's environment web
March 07, 2016
 As the Edinburgh International Science Festival launches another fabulous programme of events for young and old alike, running from 26th March - 10th April, this issue celebrates what we can all do to get involved with science.
It's a great way to get outside, to learn more about the natural world and contribute to important scientific research. Across the world, volunteers gather information vital to protecting and improving our environment, from spotting butterflies to identifying new galaxies, from counting birds to collecting worms.
There are lots of citizen science organisations in Scotland, including charities such as RSPB, Plantlife and Butterfly Conservation.  The Conservation Volunteers one of Scotland's environment website can help you discover your 'inner scientist' help you discover a hidden passion for nature, and also help you to protect, enhance and enjoy your local greenspaces. They offer a broad range of services and support a number of creative, engaging and innovative projects. Visit their citizen science blog or find out how they support citizen science in Scotland through the Scotland Counts Project.
You can also see more than 80 projects listed on Scotland's environment website project finder. For example you could record sightings of animals and plants, observe local weather patterns, or help to monitor the quality of the air, land and water in your local area.
Or you can get involved in 'citizen action' projects that help to improve our environment, from active participation outside to more home-based activities such as the project organised by Marine Scotland to help digitise marine data records, some over 100 years old.  This which can be done by anyone with basic computer skills and a little time.
Research conducted with The Conservation Volunteers shows that participating in citizen science projects leads to increased environmental knowledge, attitudes and behaviour.
Imran Khan, Chief Executive of the British Science Association blogs "science is not just for scientists. Science is too important, valuable and fascinating to be left to professional scientists alone. For the good of society, the public, and scientific progress itself, science needs a broader community.
Making the case to better understand the environment. From tackling climate change, to thinking about the choices we make about how we travel, what we buy and how we spend our time, there's a case to be made for all of us to be better informed about our environment and the impact we have on it.
Business boost
There are many ways in which businesses are supporting and benefitting from engaging citizens in science and research.  IT Companies are among the first in recognising the importance of citizen science on both environment and businesses.
New mobile technologies are also providing scientists with innovative ways in which to engage the wider public in science. Scotland's environment web lists some mobile apps which will make it easier to collect and record the information.
For many businesses this collation of business is vital. For example, for the fisheries industry, the River Obstacles mobile app allows the public to upload data on obstacles to fish migration, and help priorities obstacles for removal. Similarly, Invasive Non Native Species (INNS) data entry portal will provide the detailed data on INNS that is needed to protect and improve river habitats.
What's new on Scotland's environment website?
Video of the Month
There are 9 different videos of the month showing how to go out and perform your own sampling - from pond dipping to measuring soil pH and texture. What are you waiting for? Get sampling!
Top Tip - If you only did one thing!
Keep It Clean
Scotland's forests are at risk from tree pests and diseases. These can dramatically affect the health of our trees, upsetting the delicate ecosystem balance and devastating large areas of woodland.
Pests and diseases hitch a ride in mud and debris on shoes, paws and tyres, ending up in new forests where they can spread rapidly in environments with no natural resilience. Before a forest visit, remember to clean your shoes, bike, any toys or equipment and your dog too. Just take a moment to brush off any visible dirt, and give everything a good wash. This helps to slow disease spread, preserving our woodlands now and for future generations.
Everyday is a school day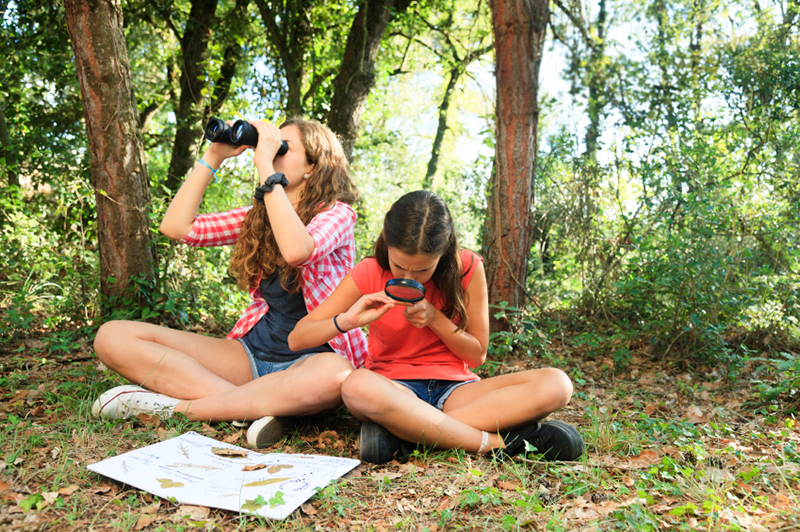 In classrooms across Scotland children are being asked to look at real-life situations as part of their every-day learning. And while this can make learning more engaging and relevant, it can sometimes present teachers and practitioners with a challenge to come up with real-life information. With the expanding web and advances in digital technology there is now a plethora of information out there, making it difficult and time consuming to find data that is accurate, reliable and suitable to use in the classroom. But Scotland's environment web might just have the answer.
Citizen science and curriculum for excellence guide is full of practical advice, and lots of links and explanations to allow you to explore citizen science as it relates to education.
If you are looking for more environmental resources for young learners then take a look at this dedicated get learning resource which has been developed by teachers for teachers in association with Education Scotland. The content is split into key curricular topics for ease. You will find lesson plans, authoritative information and informatics all in one place. This includes the excellent and topical website Learn about Air which focuses on air quality and gives great examples of how your learners can take an active part in gathering data.
Stuart McGrath from Education Scotland talks about how important it is to get young people interested in the environment and future careers in science and technology. Watch him speak about our EcoHack event and  getting young people involved in observing, monitoring and taking action in their local environment.
Inspired by all this talk of getting involved? Then why not enter our environment competition. See our promo video here. Closing date is now 22nd April 2016. Take a look at Lochdonhead Primary and Kirkcaldy High videos (winners of 2015).
Next month there are some great events to stimulate young minds. Here's just a few events being hosted by our partners as part of the Edinburgh International Science Festival:
Lost at Sea - Theatre Production with Marine Scotland featuring Marie Russell (Tuesday 5 to Thursday 7 April)
Ocean Junkyard: Discussion with Marine Scotland's Bee Berx (Wednesday 6 April )
Pop-Up Science: Environmental detectives (Saturday 9 – Sunday 10 April)
Serious science - It is Rocket Science!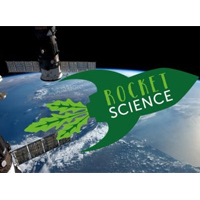 Edinburgh-based statisticians from Biomathematics and Statistics Scotland (BioSS), part of the James Hutton Group, are helping shape the potential future of crop production in space by supporting the Rocket Science educational project, organised by the Royal Horticultural Society (RHS) Campaign for School Gardening in partnership with the UK Space Agency.
Rocket Science will turn over half a million UK school children into 'space biologists', by participating in an experiment which will contribute to the knowledge bank scientists have been building since the beginning of space flight 50 years ago. They will also explore whether we can sustain human life in space through the production of our own food. Read the full story here
Working in the environment
Citizen science has become an increasingly popular approach to undertake science and conduct monitoring. It provides an excellent way to engage with the public whose participation allows for cost-efficient collection of data especially with the recent advances in communication technologies.
Amongst the notable examples are WeSenseit which allows citizens to play an integral role in water governance by establishing a citizens' water observatory using innovative data collection mechanisms, latest communications technologies and by empowering them to play a more active role in decision-making process.
If you are setting up a project and want to involve citizen scientist volunteers, the Centre for Ecology & Hydrology best practice guide takes you through the steps. The project was funded by the Scottish Environment Protection Agency (SEPA).
The Forestry Commission have produced excellent guidance for community projects and activities on the National Forest Estate. The guide is for groups of people in the same local area, or groups of people with a common interest, who want to run activities, use or get involved in managing land or buildings on the estate.
Similarly, Zero Waste Scotland have produced a great paper on community engagement for litter prevention.
This research project led by The Conservation Volunteers looked to learn from successful community based citizen science initiatives in the United States and Canada in order to help inform the development of new community citizen science projects in the UK.
There are also disadvantages to a citizen science approach. Importantly, citizen science it is not free; it requires resources to make it successful, and investment in recruiting, retaining and motivating volunteers. This report provides a decision framework that can be used to guide whether and when to use a citizen science approach for environmental monitoring.
Five things you didn't know about... Citizen science?
The Open Air Laboratories (OPAL) network is a UK-wide citizen science initiative that allows you to get hands-on with nature, whatever your age, background or level of ability.
---
And finally...
Here are even more resources about the keenest citizen scientist:
The iDee project aims to directly involve people and communities in the River Dee catchment in environmental recording. Using this website, or the app, you can submit your records of river conditions in the Dee catchment as geo-referenced photographs of the river together with the option of simple assessments of water level, clarity, flow speed and algae cover.
One of Scotland's environment web's key objectives is to engage the public by providing access to high quality on-line interactive resources to promote better understanding of the environment. Significant work has been undertaken to identify the current knowledge and future needs of the Scottish public in order to identify a range of products which can help Scotland's environment web meet its public interest objectives. Read all the reports.
The UK Environmental Observation Framework works to improve coordination of the observational evidence needed to understand and manage the changing natural environment.
---
Adobe Acrobat Reader is the free, trusted leader for reliably viewing, annotating and signing PDFs.
Download Adobe Acrobat Reader