The world wide web has revolutionised how we communicate, find and use information and data.  In celebration of its launch twenty-seven years ago on 23rd August, this is the first of a two-part blog that is shining a light on the web team that brought Scotland's environment web to life.
Scotland's environment web
August 23, 2018
Earlier this month was world wide web day - a global celebration dedicated to web browsing, the online activity that brings you instant access to information and data from anywhere in the world to your fingertips.
Today - 23rd August – in 1991, the world wide web was first made available.
Tim Berners Lee had been working on using the internet to open up and mobilise the sharing of information and data regardless of where in the world it came from.  It has revolutionised how we communicate, find and use information, and integrated personal computing technology into the very fabric of our lives.
Scotland's environment web has been on a long journey since it started on the transformation of Scotland's State of Environment Report from printed document to an interactive and dynamic web based hub for environmental information and data.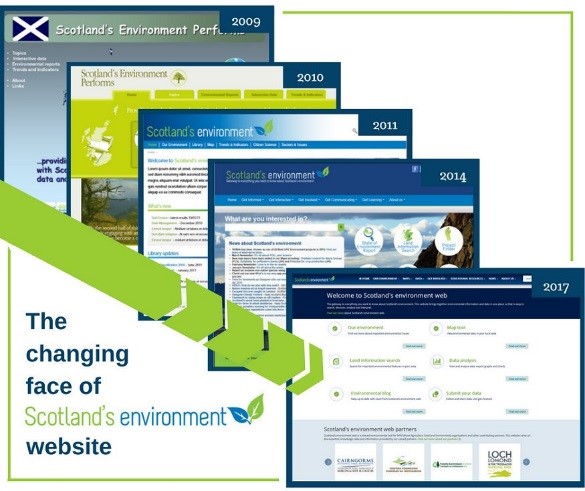 None of this would have been possible without the SEPA web team.  As part of our own celebration of the of the world wide web, we have two blogs that shine a spotlight on the hard work and innovative development of SEPA's web team and their contribution in delivering the award winning Scotland's environment web. 
Meet the team…
Scott Leslie is the original web master (yes…. that really was his very impressive title!) joining SEPA in 1999 from a chemistry and oil industry background to manage forty pages of static web content and an intranet, all served up through a 1MB connection and one computer in the SEPA office library (in Edinburgh).  Scott now has a team of six web developers and is responsible for SEPA's web presence of twelve websites (including Scotland's environment web), eighty web based data applications, an internal intranet, range of online forms to support transactions, wiki knowledge hub…. to name but a few. 
Scott says
"During the first iteration of Scotland's environment web, we weren't sure what we wanted – other than to move from a published State of Environment report document to a website.  There is a common perception that it is easy to develop a web site, which was a steep learning curve for those who were responsible for writing the report.  We've been through five iterations of Scotland's environment website to get us to this point. What users see is only the tip of the iceberg. A well-structured website is only as good as the sum of the parts, and how those parts all connect and integrate to provide a seamless user journey."
In 2013 Scott took the decision to move Scotland's environment web to a new open source content management system – Umbraco, the first user of this new software in SEPA. As well as providing a new framework to rebuild the website, moving to open source has also opened up access to a world-wide development community to learn from, share code and help to solve problems. SEPA has invested in upskilling the web team to keep up to date and trained in the latest web technologies to ensure the team can continue to be at the cutting edge of development.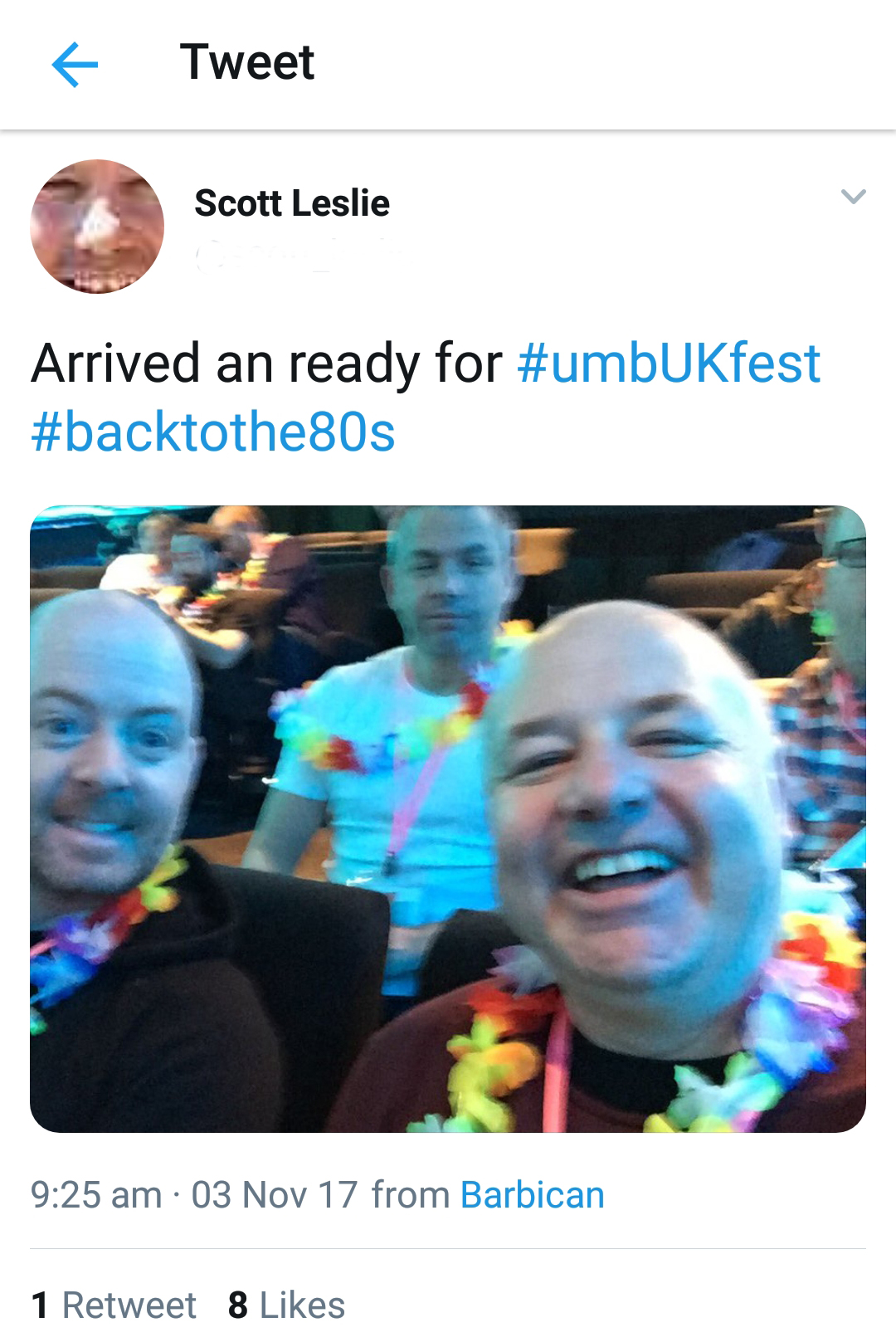 Nicky Redpath has been a web developer with SEPA for ten years after studying computer science, just as .NET arrived on the scene.
Nicky says
".NET was a real game changer in building more user focussed and interactive websites that took web development to a whole new level from the previous static html". 
Combining his web development skills with his previous studies from Edinburgh College of Art, Nicky knows how important the visual and creative element of development is for a successful web application. Whilst content is most definitely king, it needs to be interesting and engaging to the user, and Scotland's environment web has benefitted from his skills.
Nicky says of his involvement in developing Scotland's first citizen science and action project finder application
"People don't like to read lots of words on a web page."
Web users will in fact only read between 20-25% of the words on a website, in comparison to a magazine or book - scanning information and jumping from one point of interest to the next.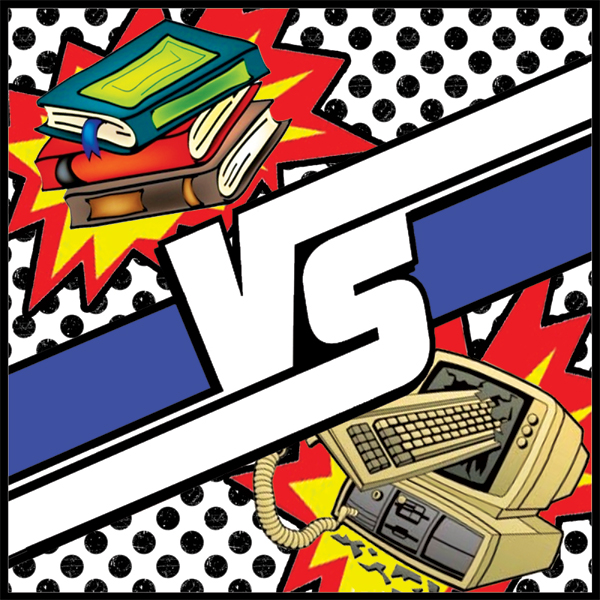 "Screen Vs. Paper" Image: Jessica Avolio, The Ontarion. Web. 27 February 2017
"Early requirements for the project finder application were far too complicated. I had to work with the workstream leader and business analyst to strip back the requirements to get to the essence of what they wanted the user to be able to do. At this point I also suggested some functionality that hadn't originally been thought about which I felt would enhance the user experience. Only then could I develop something with the most important functionality, but with a much simpler user interface and journey. The tool was also brought more to life by adding additional imagery, making it more interesting and engaging but without overloading the user with too much unnecessary information."
Find out more about the web team responsible for Scotland's environment web in the second of our two part blog – celebrating the world wide web.
---
Adobe Acrobat Reader is the free, trusted leader for reliably viewing, annotating and signing PDFs.
Download Adobe Acrobat Reader